Testimonials
Dave S.
9th Year

Almost 9 years ago I was unloading trucks for Walmart for $10/hour in order to feed my family. I received a recruiting card in the mail from Lincoln Heritage Life Insurance Company highlighting the tremendous career opportunities they were offering for coachable, accountable, focused, hard working individuals to become financially independent. What a blessing! The rest is history! Following their proven system and utilizing arguably the best leads program with no out of pocket up front lead costs, I wrote $136,000 in annualized premium my first year and improved annually from there! Fast forward to 2021, and the Wilson Family taking over the reigns in NC, and my personal production has tripled to almost $40,000 per month on my own pen, while building a successful Agency! Additionally under the UBI system and the Wilson Family, I've earned almost $20,000 in bonus income in just 8 short months! I attribute this success to the system at UBI, as well as the constant motivation from our Founder and CEO Dr. Ted Wilson Sr and our President Ted Wilson Jr. I truly believe anyone who is coachable and has a will to succeed can accomplish everything I have and more here at UBI and Lincoln Heritage Life Insurance Company!
Hello to that agent sitting there wondering if this is real? Or to the agent that is confused and don't know where to turn. I have been in the insurance business for 35 years. My first several years brokering and chasing different products. I've been with Lincoln for 11, case closed.  The UBI system is simple and easy to follow.  I have never worked with an organization that is so willing to help all of their team members reach their individual goals.  
Kentrell W.
15th Year
Heading into my fifteenth consecutive year with the company in February 2021. I have a wife of sixteen years and 4 beautiful children of whom I have been blessed to be able to support through my partnership with Ted Wilson Jr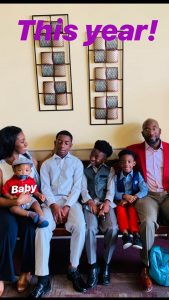 and Lincoln Heritage. After a career in the marines we settled in Columbia, SC. Shortly thereafter, I discovered the insurance business after my wife became pregnant with our first child 15 years ago. I realized that I needed to get health insurance immediately. In my search I found a life insurance sales opportunity that offered me health  insurance coverage, and that was exactly what we needed. As I worked for this company, I found that I had a natural talent for sales.
Unfortunately, the company could not provide me with the necessary support system & tools I needed to reach my maximum earning potential. I learned quickly that I needed "quality" leads in order to get in front of more people and make more money. I went on a long search and during that search I met Ted Wilson Sr. Not only did Ted say they could provide me with all "quality final expense leads" I needed, they offered me a pay system like no other with pay on submit of application (next day pay) something that is unheard of in the insurance business! Ted Sr introduced me to Ted Jr., and he offered to work directly with me and to help me get my business going. Once my wife and I discussed it and prayed over it, I jumped on the opportunity. That was the decision that changed our lives for the better. I thank God every day for this opportunity, because of that decision and work I've put in, I haven't made less than six figures in the last 13 years. The partnership with Ted Jr has allowed us to earn the income in which my wife has been a stay at home mom with our now four children since 2008. That is a full time job in itself. We live a very prosperous life with
our kids yearly
Tina H.
11th Consecutive Year

My background was in sales but not in insurance. I met Ted Jr through an online ad 11 years ago. He returned my telephone call and a simple interview was scheduled. The rest has been history! After reviewing the system and seeing many of the other successful agents at my orientation, the first thing I decided to do was to fully commit to the system. Ted Jr and his team were able to teach me how to sit down with every prospective client. How to work the leads, how to do my presentation and how to get the check. All in all its a system of helping families in need and I get paid to do it! I have never wavered from my training because it works.
My decision to join this company was the right decision for myself and family. Starting as an agent on my own pen, I've worked my way up over the 11 years I've been here. I made the right choice for myself and my family. With a few thousand clients on the books and a love for what I do, the Tina High Insurance Agency was founded in 2019 with my son and daughter.  I can't think of a better place to be in this recession proof industry helping seniors, educating my community, building my residual income and the personal friendships I've developed working with Ted Jr and UBI.
Howard M.
5th Year
Having Business School profession background I decided to  enterprise in the Real Estate/Mortgage Industry and having fair
success I learned after every closing I was broke all over again. With  almost 5  years in the Final Expense it truly has changed my life ad I am eternally grateful to my leadership here at UBI. In particular Ted Wilson Jr, who laid out a blue print for me to come in as an agent, then excel in management.  I realized how easily I can help families in their most difficult moment. I've talked with many who thought they would never qualify for insurance and gotten to hear the joy in their voice knowing they will not be leaving a burden behind on their loved ones. The entire process of a memorial service is alleviated with our partner Funeral Consumer Guardian Society expert planning.
It gives satisfaction to an already rewarding career. Here at UBI we've received the training and knowledge to work hard to achieve our goals, the work for me becomes easy and simple as delivering the information requested by the families we visit on our fantastic lead program. Its made that environment lighthearted and a joy to SHOW UP everyday. Looking to the future, I already know how easily I can grow with UBI helping people and their families achieve a peace of mind while reaching my financial goals for my family. A true win win for all!
Lafayette J.
9th Consecutive Year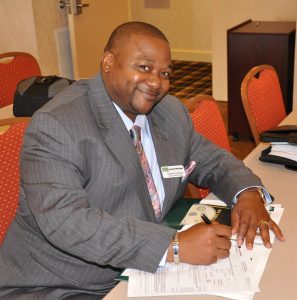 My name is Lafayette of the Jackson Financial Group and I am a final expense agent and top producing agent in the great Pee Dee area in South Carolina where I was born and raised. Insurance is not just a job, insurance is my career and I am proud to be an agent. Throughout my ten year career thus far I've received numerous awards, promotions, trips, and incentives. I epitomize integrity, energy, hard work, and creative service in every detail of final expense insurance. I have become a go-to agent and a consistent leader with a reputation for protecting my clients' interests. Uncompromising integrity is a hallmark of my service. I am exceptionally very well respected not only for my unparalleled professionalism, track record, and high ethical standards, but for being honest, hardworking, and a family man who does absolutely everything in his power to ensure my clients and agent experience success. I have a tremendous relationship with Ted Wilson Jr. His vision, his plan the culture created at this company is second to none. I am ready to go to work with you today. Five words you can count on from me: Love, Integrity, Commitment, Passion, and Fun.
L L
6th Year
I joined Universal Benefits in April of 2014. I quit a $50,000 a year job cold turkey. I was also diagnosed with lupus in 2013 and needed a to be able to choose my schedule because lupus requires a large amount of time and rest to manage. I knew I needed a way to provide  for my family without having to clock in to someone's job on a daily basis. My first year with no experience and company training I earned over 70,000. I was amazed. My second year over 85,000. Third year over 95,000. During my forth year I  experienced a severe lupus flare which left me wheel chair bound for 10 months. Amazingly I still earned over 70k that year and I did not write a policy for about 10 months. My residual income (paythru) paid every month. Keeping me financially stable for over a year amazing while recovering. I am currently managing a small team and making over 100k a year. This company has changed my life. The support the training the products are all amazing. If you are looking for an opportunity this is truly amazing. If you want to change your life. If you are a hard worker and can follow a simple system. This may be for you. Best financial decision I ever made. I'm hiring and willing to work with you!