About
About Ted Wilson Jr. Group LLC & Universal Benefits
Thank you for visiting our website today. You may want to know who is Ted Wilson Jr. before you make a firm positive decision to apply with us. He is a 20 plus year veteran of the life insurance business.
You may assume his story is simple and typical being the son of Ted Wilson Sr., someone who's had a larger than life personality in our industry and who started with $0 to being a self-made millionaire. His story isn't quite that easy or simple. Ted received his insurance license when he was just 18 years old. Shortly after high school, while licensed, he explored several business opportunities because of the natural entrepreneur inside. It was a struggle to put it mildly.
He made the jump to life insurance full time in 1994. What he discovered quickly was his passion for the final expense market. Ted Jr was hooked and he's never looked back. From 1994 until 2000 he tried to broker his final expense business with various well known carriers across the country.
2001 he narrowed his focus on the carrier(s) that presented the best opportunity for him to make a living as a final expense agent.  He took the Lincoln Heritage fork in the road. He's worked in the field as a door knocking agent for the first 15 years of his career. He's thankful that he started his career as an agent working in the field. It taught Ted Jr. "how to work".
Along with his father & sister Ted Jr runs Universal Benefits which was founded in 1981. Ted Jr is well respected in the insurance industry for cutting his own path to success in the business. He has won several individual awards and accolades for helping Universal Benefits to become one of the largest final expense agencies in the world & a great place to have a career. His favorite charities are The LouVon Foundation, St Jude Children's Hospital, American Humane, Feeding America, Wounded Warriors, Innocence Project, United Ministries, National Coalition Against Domestic Violence.
December 2015:
I earned the proud honor of being the second president of Universal Benefits Incorporated.  I have a burning passion and desire for people and the people we serve with what we do. My visions for the next 30 years are twofold: 1) To provide the best environment for hundreds of partnering agents in our territories by conducting business the right way and putting our agents first. 2. To continue providing the best customer service and to be there for our clients on one of the worst days of their lives. It is truly a wonderful feeling being a leader at a company where you are helping people through the worst times of their lives.
It is an equally wonderful feeling watching your colleagues achieve their own personal financial goals, and being able to do the important things in life like spending time with their families, sending their children to college, purchasing a home, or contributing to churches, charities, or organizations to better their communities.
– Ted Wilson Jr
President, Universal Benefits
Meet The Staff
Sherry Blackmon
Title: Ted Jr's Personal Assistant, Agent & Recruiter
Responsible for coordinating recruiting seminars, direct recruiting of agents, forwarding prospects accordingly. Also responsible for online recruiting & taking direct recruiting calls.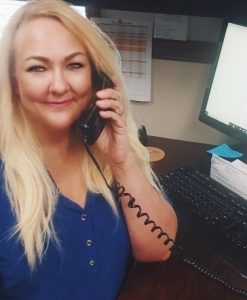 Andrea Flores
Recruiting Coordinator
Responsible for coordinating recruiting seminars, direct recruiting of agents, forwarding prospects accordingly.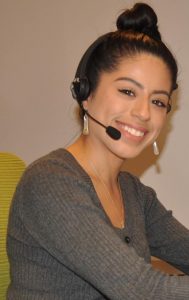 Kathy Buel
Title: Director of the Lead Department & Lead Financing
Responsible for keeping you abreast of leads in your area, lead credits, lead balance notification, lead drop rotation, and helping with any information concerning leads.

Janiece English
Title: Leads Expert

Amanda Winfield
Training Registration